5 Steps to Your Perfect Smoothie Bowl
I'm sure you've seen them all over Instagram, all the beautiful and colorful smoothie bowls. They look complicated and hard to do but they're really not.   Here is a 5 step process to smoothie bowl success.
Let's get started!
Step 1 - Add one cup of fruit, I added mixed frozen berries but you can use whatever you like. You could add ¼ cup of veggies or if you are being more conscious of sugar intake maybe substitute half of the fruit with veggies (spinach, cucumber, avocado, etc.).  Keep in mind what color you want your base to be and play around (blueberries for blue, spinach for green, I think you get the idea). Bonus tip - get all ingredients ready before blending!!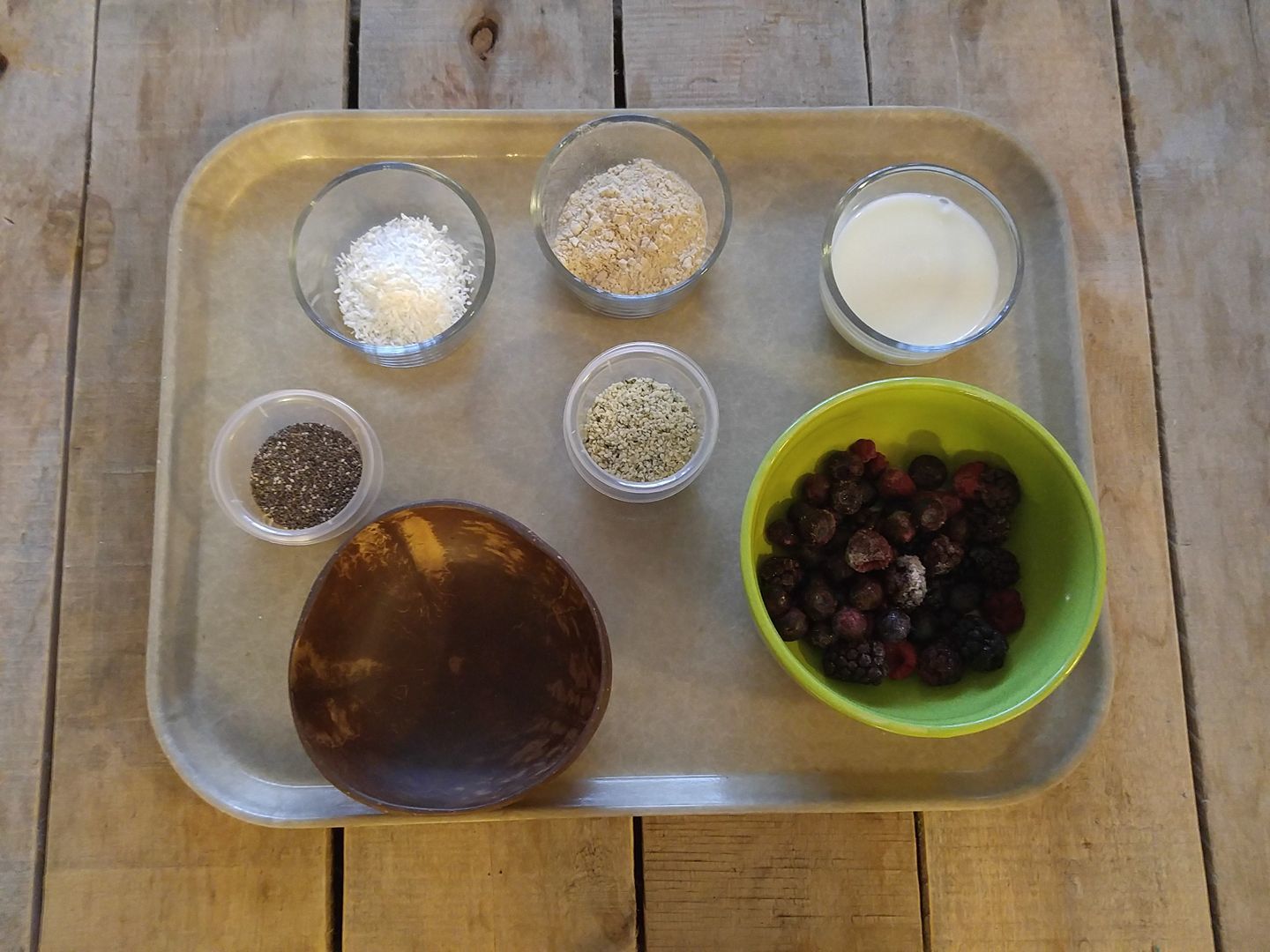 Step 2 - Add a 1/2 cup of liquid, whether you use coconut milk, almond milk or oat milk, etc it will taste great.   Keep in mind if you added more veggies to the fruit you might have to add just a little more liquid.
Step 3 - Blend! You want the smoothie to be somewhat thick, thick enough to be able to pick up with your spoon similar to ice cream and not soup.  But if it's not your cup of tea just add a tbsp of liquid at a time until you reach your desired consistency.
Step 4 - Once your smoothie base is all blended it's time for the fun part, decorating!  There are so many options, how about frozen banana, nuts, berries, seeds, fruit or dried fruit.  Don't forget to play around with textures and patterns!
Step 5 - enjoy!!!
Okay, so here's my "semi-instagrammable" smoothie bowl!  
Smoothie Base
1 Cup of frozen berries 
1/2 cup of almond milk 
1 scoop of vegan protein powder
(Next time I'll add at least 1/2 frozen ripe banana)
Toppings 
Chia Seeds 
Coconut 
Hemp Hearts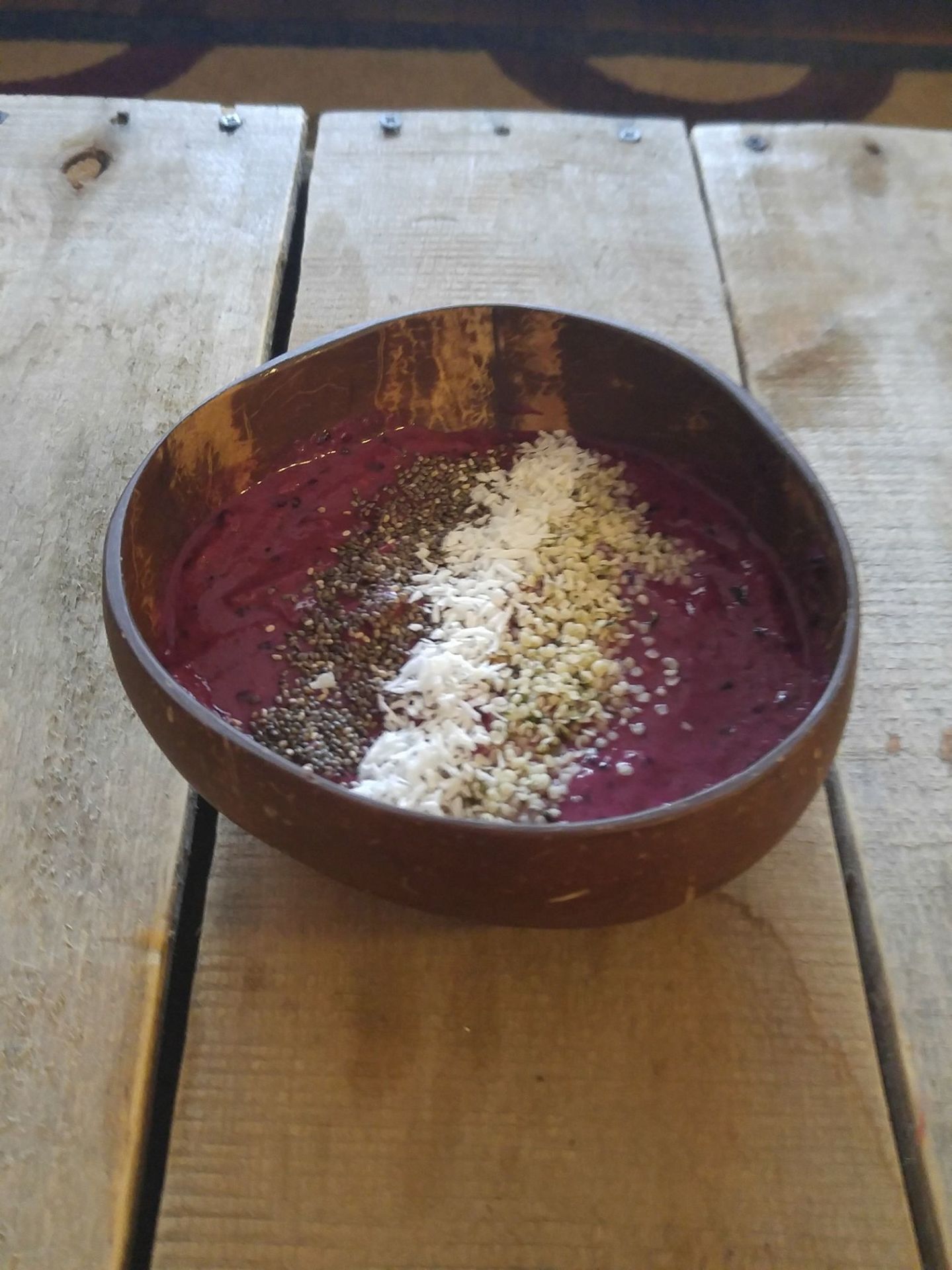 What are your variations on the smoothie bowl?  Share yours to inspire others!!
Leave a comment
Comments will be approved before showing up.