A Reason To Be Green

I am the first to admit, as an introvert, that being home, in my safe space is my favorite place to be. However, the more I stay disconnected from the outside, from the trees, from the water, from all the magic that draws me to nature, the less I'm reminded to be mindful about how I treat the planet and why I care in the first place. 
I knew I wanted to take my 14 year old son Nicco hiking, but there were so many choices.
I had heard a couple of friends mention they climbed Mount Carleton and enjoyed it but was scared it was too advanced for Nicco…or me..lol..  I decided to try it out with him and settled on the Armstrong campsite, mainly because it's pretty close to the mountain trail and there were bathrooms, Firepit, and a small store with wood and COFFEE.
As the day to leave got closer I started to worry a little bit about having to buy all the stuff needed to spend a couple days in the woods. Luckily a friend of mine Sara, had a big container filled with all the camping essentials that her and a couple of her friends share. Each person borrows and refills what they have used and give it back. What a smart idea right!!!??
We left pretty early that day, we left from Moncton and took a small stop in Miramichi and then Bathurst. From Bathurst we took route 180, which is the longest stretch ever, but totally worth it once you get to the park.
The entrance to the park was well marked and Armstrong is super close to the entrance.
One thing to remember when you're in the area is that there is no gas station between Bathurst and Saint Quentin when you're on the 180.  This is a long stretch so make sure you fill up. When you're in the park be sure you have cash because there are no options for debit or credit.  So if you're looking for wood to burn or snacks at the little store, be ready.  If you want to disconnect, this is the place to be because internet and phone service is pretty much non existent.
I unfortunately did not read the memo about gas or bringing cash so we took a little drive to the cute little town of Saint Quentin. I have a habit of getting lost, and this trip was no exception. When we were leaving in the park to go to town I took a left where I should have taken a right and ended up face to face with 2 humongous moose! They looked at me without a bit of fear in their eyes, more annoyed than anything. I felt pretty hopeless because the road was so narrow that I couldn't turn around. After a few minutes I opened my window and with my most polite voice asked them to please move so we could get through. To my surprise they did.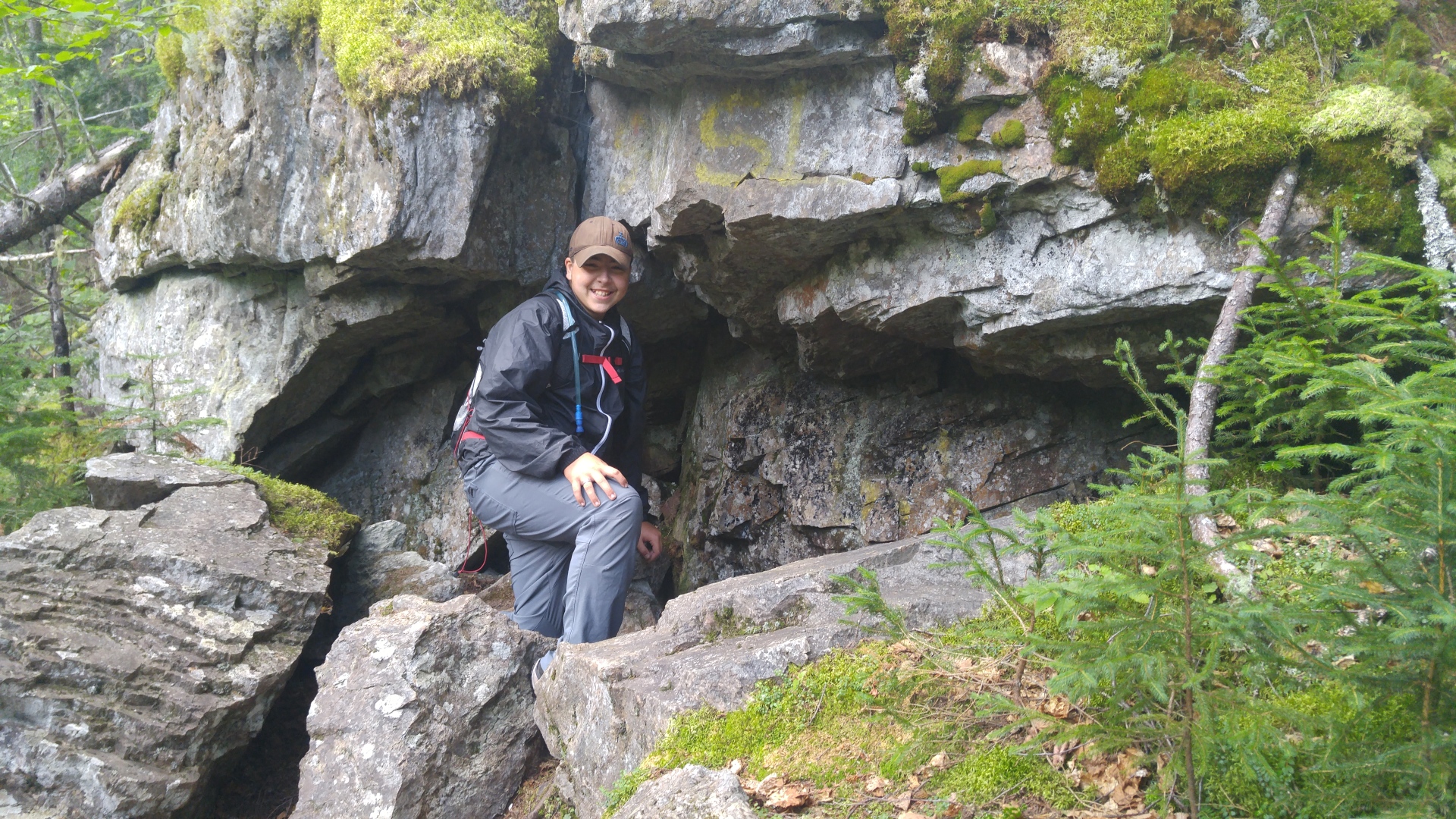 To get to the mountain there's a long dirt road. When we got to the base of the mountain there is a parking lot and an outhouse. There are 2 entrances and we chose the one to the left, we were told it had better views and had an easier descent. 
We saw a few people but it wasn't overly busy as we made our way up. It started out with us walking along a long river. We eventually made it to a split that gave a warning that it was rocky ahead. I had done some research and knew that right before the top of the mountain things get rough so we were ready and went for it. 
Once you get up higher the path turns into boulders that you climb over. This is the part I worried Nicco would have a hard time with but he didn't skip a beat.  We took a couple time outs to enjoy the view, and what a view it was!
We finally reached the top where there is a little watch tower you can go in and have lunch, hang out and take pictures. The way down was quicker but a lot rockier, make sure to watch your step! The whole thing only took less than 3 hours but what a workout, close to 30,000 steps according to fitbit.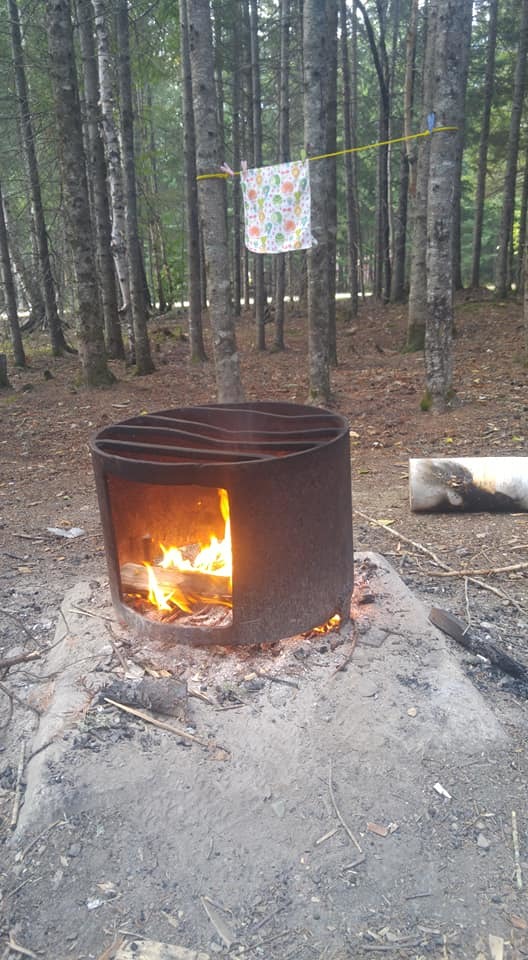 We got back to camp and got some wood, made a fire and had some supper. We were there at the end of August so the bugs weren't bad at all but the nights were pretty cold. We went to bed really early both nights because we were so tired out! It was really quiet, which took some getting used too. More than once we woke up to howling, such a beautiful sound, with a touch of creepiness.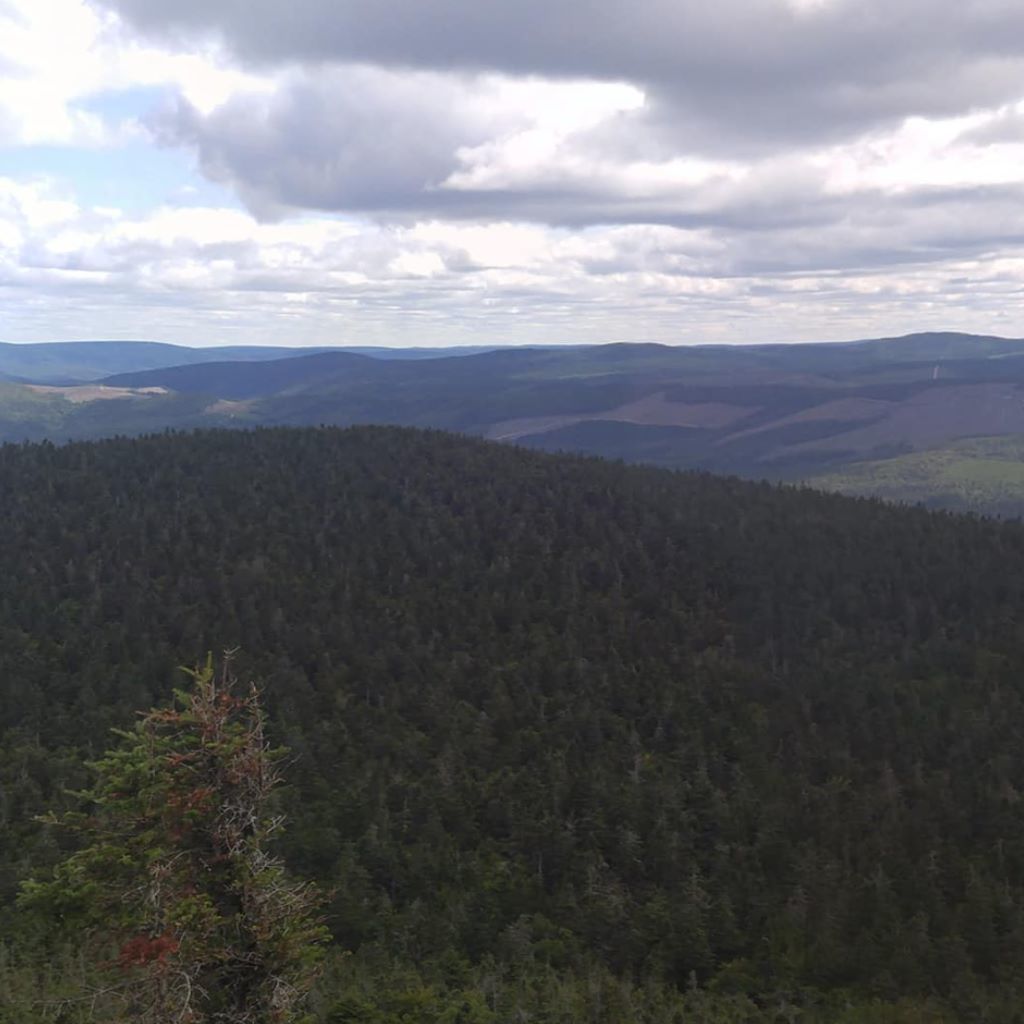 For more information on Mount Carleton go to the Parks NB Website or Trip Advisor. We are planning on switching it up and going somewhere new this year but might just stick to what we know we love.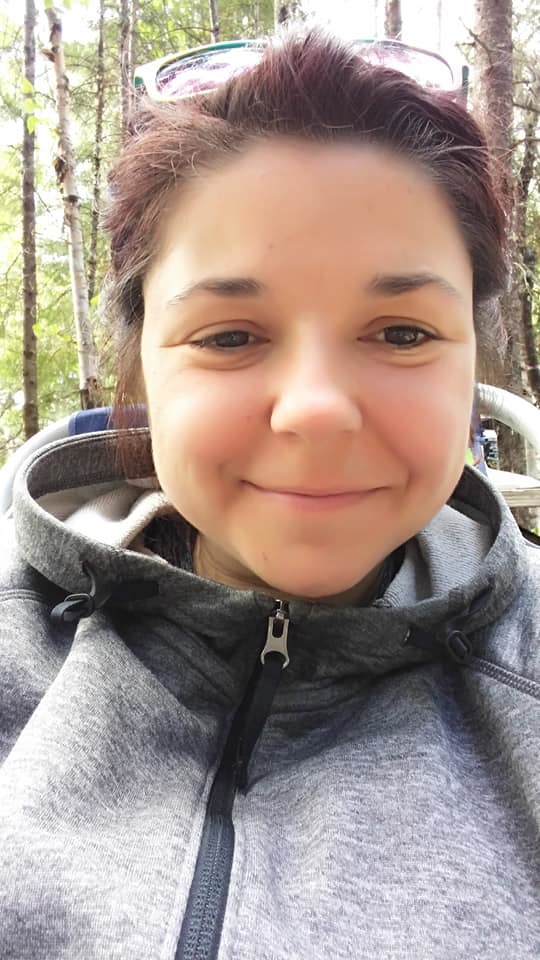 How are you going to reconnect with the outdoors?? Any suggestions? Comment below and give us some ideas.
Leave a comment
Comments will be approved before showing up.