I had the pleasure of interviewing one of my favorite people, Candace Hayden.  She is the owner of one of a beautiful yoga space called Movi Yoga Dance & Fitness in Moncton.  She's the kind of person that makes you laugh and smile every time you see her, which is one of the reasons why she's seen so much success and is loved in the yoga community.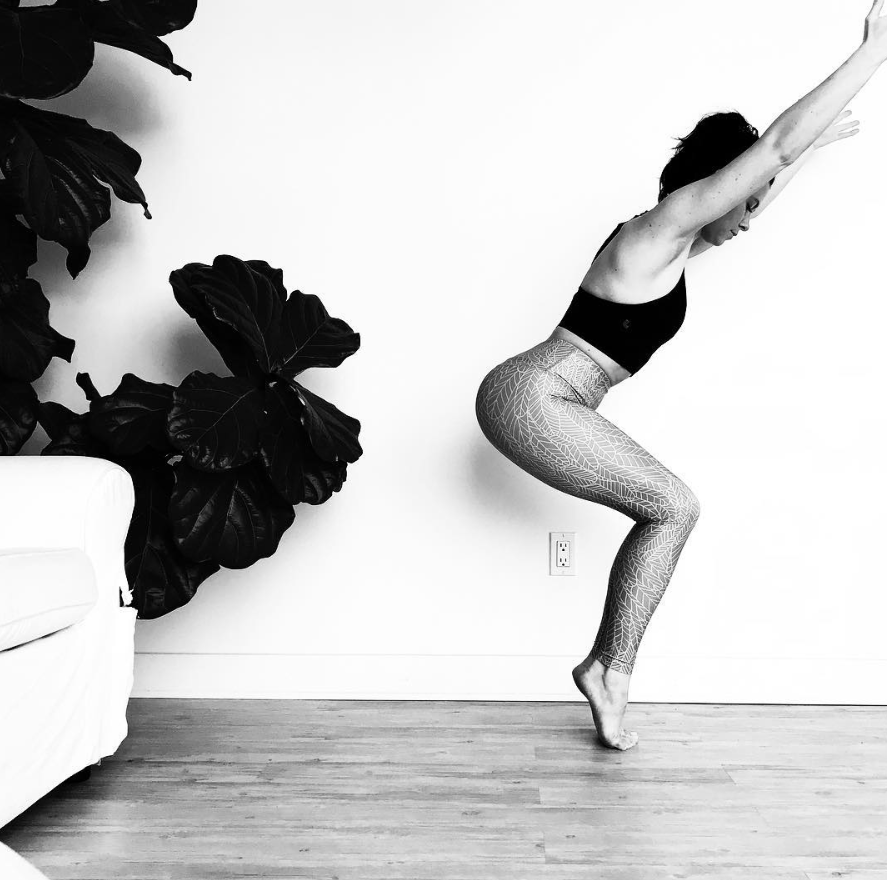 We started out talking a bit about her and her love of yoga. 

"I danced up until the age of 11.  Growing up in that industry was really hard on the body and mind.  It gave me a strong drive and taught me how to work hard, but at the same time created a negative thought pattern and a feeling of never being good enough.

I had back pain that was always there, had gone to physiotherapists, chiropractors, tried different exercises but nothing seemed to help. Once I started doing yoga consistently I was excited that I had found something physically challenging that promoted well-being instead of causing me pain. 

That's why I'm so excited about my upcoming yoga teacher training here at Movi.  Spreading the word about how yoga is so therapeutic, mentally and physically.

You'd be surprised how many people come in here looking for only intense workouts, like a deep core or power flow class but after a few months are obsessed with a relaxing Yin class.  The long term benefits are incredible.

I love my life, I get to come here everyday and be around people who want to be here.  What other place do we show up a half hour early because we want to?  Our strong community is full of people wanting to get healthy, it's motivating."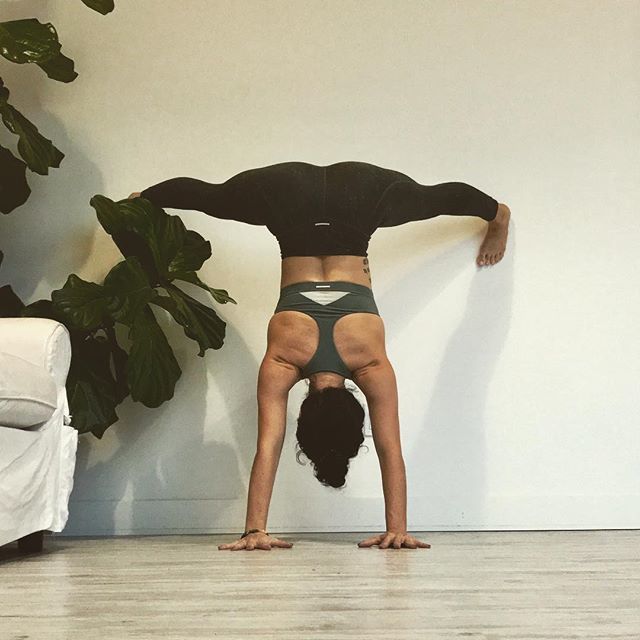 - What is your biggest pet peeve when it comes to wasting or mindless consumerism? 
Where to start....

Why do we need a plastic bag for everything?! Especially smaller items that can simply be put in your purse or carried out to the car.  Just be mindful when you purchase something, reducing wherever possible.

Another thing is plastic bottles, I see huge stacks of them.  The bottles are made of plastic and then they wrap all of that in plastic packaging.  It's crazy! Why do we buy these when we could just drink water from home or get a filter?

 - Did you know you wanted incorporate sustainability in your studio before you even started construction? 

Yes! That was always the plan from the start. Before the website was even complete we created a section that was entirely dedicated to sustainability. I wanted it to be like an extension of my own life and values. Not that it didn't come with some resistance, even small things like not having the garbage bins lined with plastic bags raised some questions.

We made sure our floors were both beautiful and eco friendly. They are made from 85% recycled material. Then there is of course our biggest investment, which was in our energy efficient heating system.
What is your biggest "why" when it comes to sustainability? 

I've grown into it over the years, it's in line with my values and a big part of my life. I feel proud and connected that with every decision in the things I buy or don't buy make an impact. The Earth can't handle the amount that we're consuming and throwing away, it isn't sustainable and each one of us needs to take a little responsibility to make changes in our own lives.

What kind of eco practices do you have at home that you would like to share?

In the past 2 years we have slowly replaced all of our food storage from plastic to glass containers. 
We use all natural cleaners 
I prevent food waste by planning out meals
Using Abeego wraps instead of tin foil or plastic wraps

What is an eco practice that you would like to add to the studio? 

I would like to add in a clothing swap event at the studio!! Have everyone bring in items they just don't wear anymore.  
 What would you suggest to our readers is the easiest place to start when thinking of living a more sustainable life? 

Don't be shy, say no to disposable bags when offered and don't forget to buy reusable ones.

Start small!

Finally, before buying something ask yourself "do I need this?". 
What is your favorite quote?
"There is a crack in everything. That's how the light gets in." - Lenard Cohen 

While talking to Candace I realized that becoming more eco conscious has a lot to do with moving through our yoga practice.  Doing it mindfully, from a place of love, as a practice, is key.  Progress not perfection, as many yoga instructors would say. 


Candace finished off by saying that having an open dialog and talking about these issues is a key way for us to move forward in sustainability.  Sharing ideas, thoughts and actions! So lets keep the conversation going! Like, comment, share, talk amongst yourselves!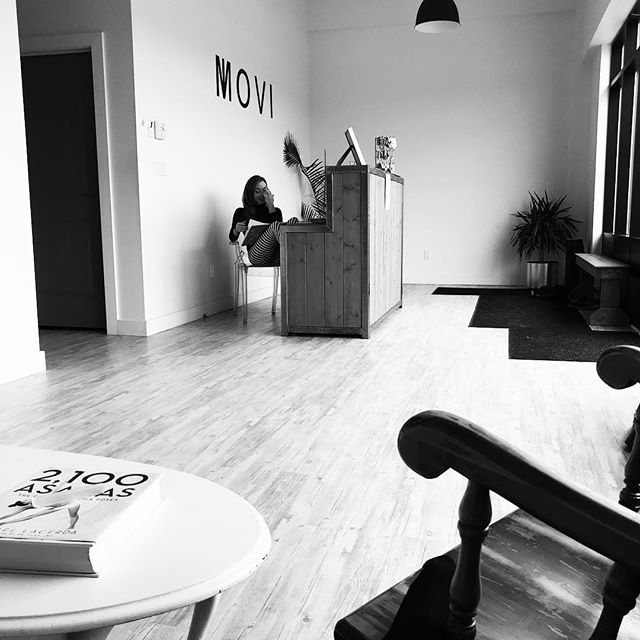 To connect with Candace at Movi Yoga Dance & Fitness click here