Here are some quick tips and things to keep in mind if you will be gifting for Easter this year!
6 Ways to Make This Easter an Eco One 

 Go to your local market or store where you can buy in bulk - Buying bulk will get rid of a whole lot of unnecessary packaging. Just remember your own container or bag. 

 Avoid prepackaged items - Little plastic eggs and toys in a plastic basket covered in a plastic wrapping?! You get the idea, try to stay away from those. 

 Make your own - Whip together some peanut butter cups, pick up some egg moulds, cookies, cake, or even easier take a trip to your local bakery! 

 Reuse what you have - If you have items already ie: baskets, plastic eggs, decorations, make it a tradition and bring them back every year. 

 Buy an experience gift - Get them a night at the movies, trampoline park, craft night, even a scavenger hunt. 

 Purchase second hand toys/clothes for spring - I know, second hand might be a bad word for some people, but there are some really great local preloved clothing stores with great items just waiting to be found.  
I ended up bringing three mason jars to the Bulk Barn, got the tin container on sale at Michael's and cut up some newspaper for the filling.  I threw in a movie ticket for my son and whoever he wants to bring.  Will my 13 year old make fun of me for this zero waste Easter gift? Most definitely!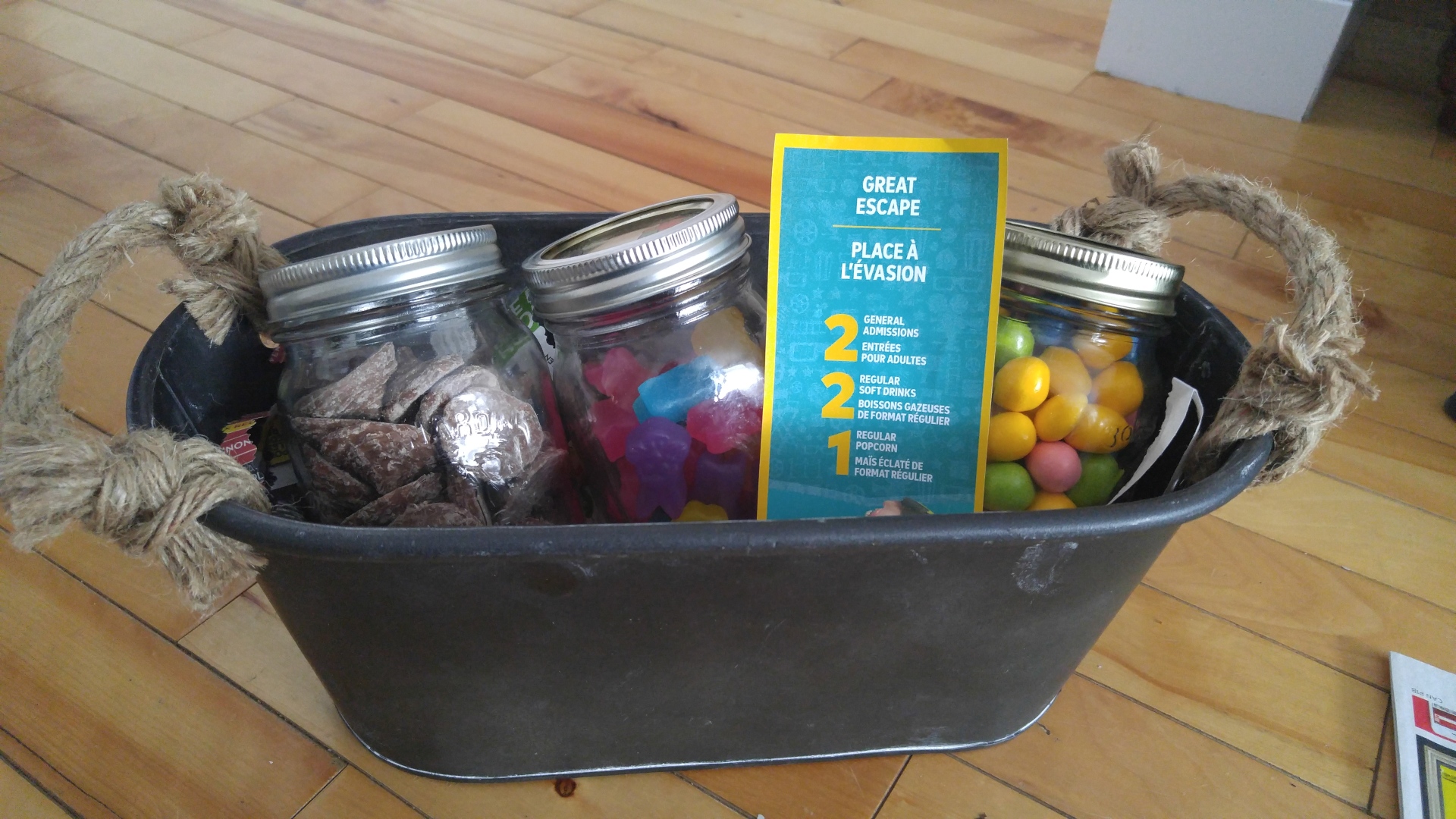 Have any Easter traditions to share? Comment below!